Thursday, August 31st – DJ AnthonyD Anthony Decclessi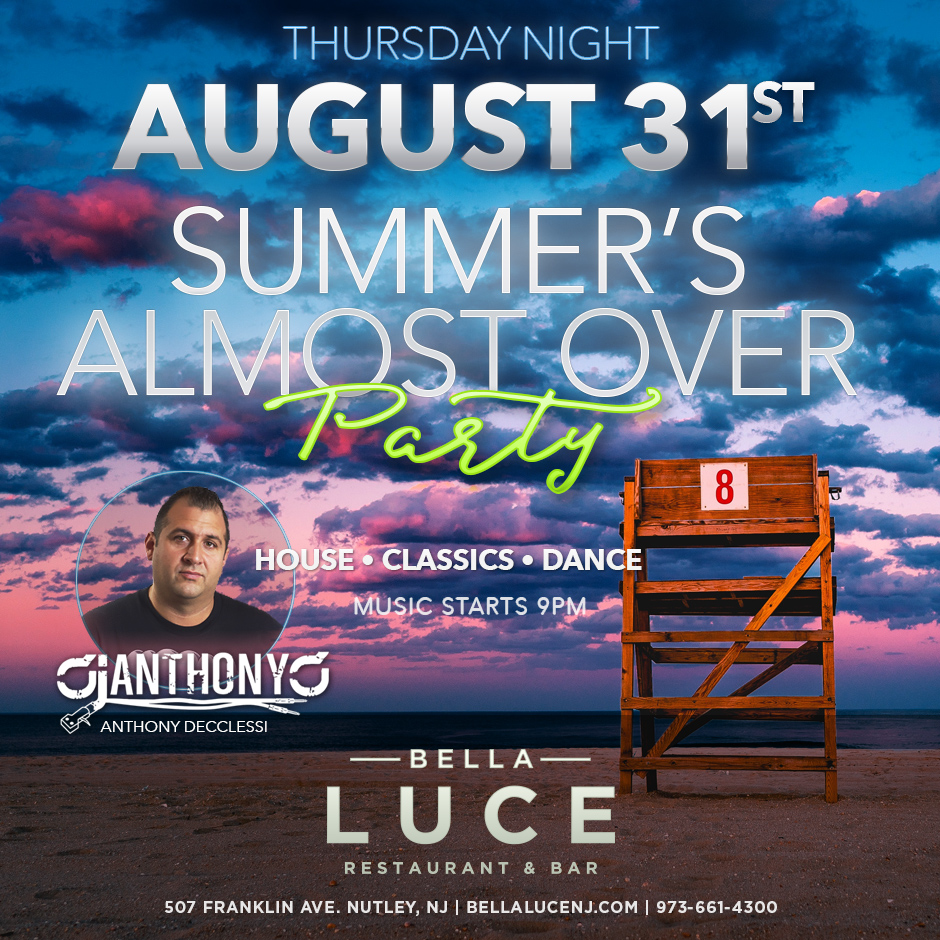 The Summer is almost over so don't miss DJ Anthony Decclessi in his second appearance at Bella Luce as the hottest Thursday Night Party in Northern NJ continues! DJ AnthonyD will be spinning live on Thursday, August 31st, 2017. Music starts 9pm. Arrive early for dinner and experience one of Chef Erm Firmani's amazing dishes. Make your dinner reservations today, call 973-661-4300 or book online.
Let us know if you're coming, RSVP here.
---