Thursday, January 11th, 2018 – DJ Anthony Paglucci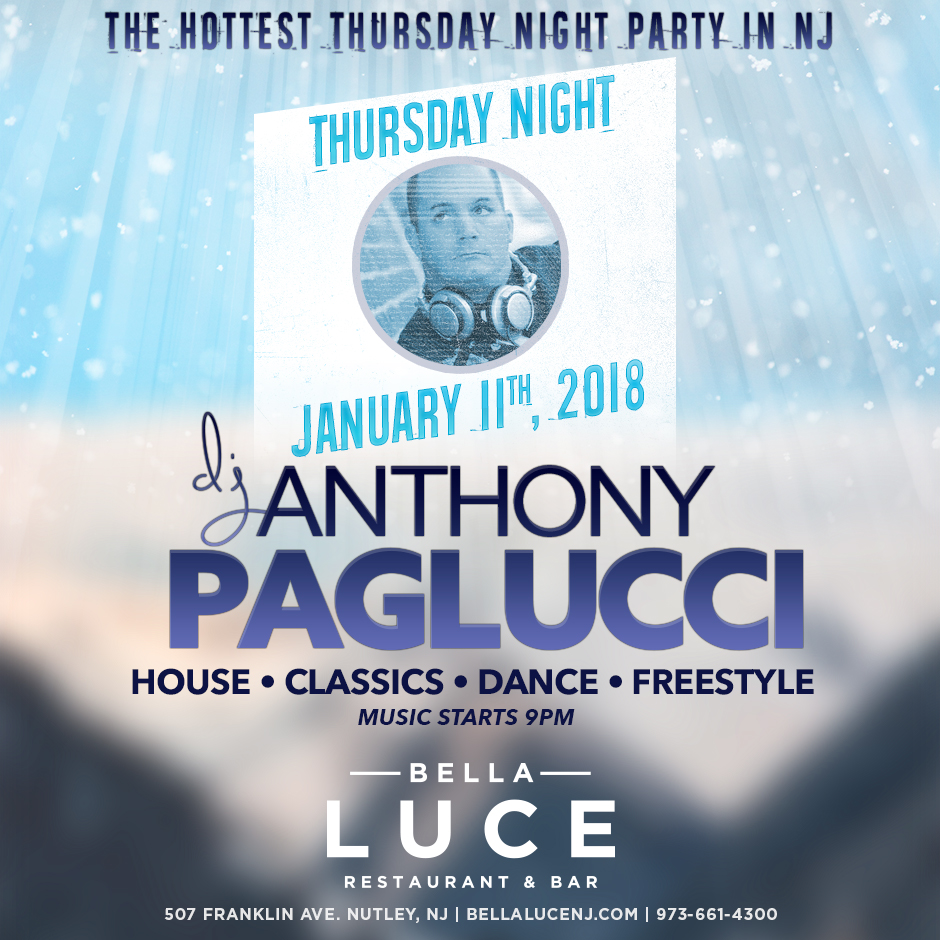 The weather is freezing out and there is no better place to heat up than at Bella Luce! The Hottest Thursday Night Party in Northern NJ continues throughout the Winter…Don't miss DJ Anthony Paglucci spinning the hottest 70s, 80s, 90s, classics, freestyle, house, and dance music on Thursday Night, January 11th, 2018. Music starts 9pm.
Let us know if you are coming.
---