Thursday, January 10th, 2019 – DJ Anthony Paglucci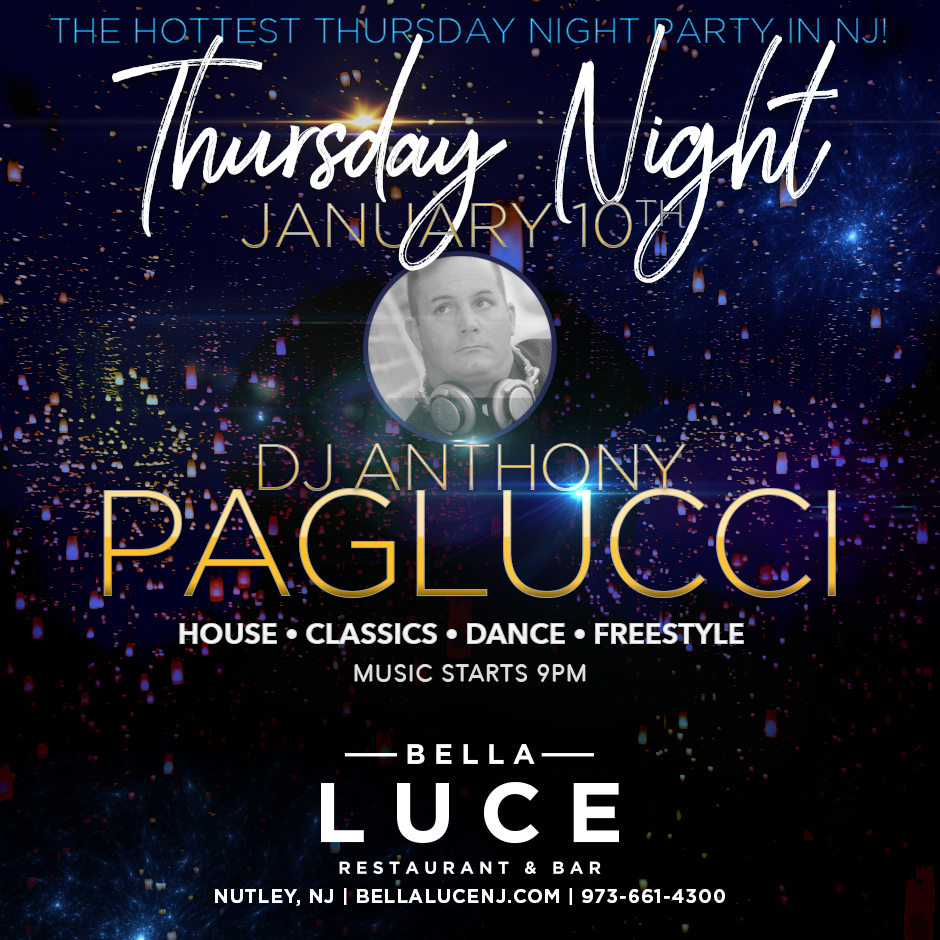 On Thursday, January 10th, Bella Luce welcomes back DJ Anthony Paglucci in his first appearance of 2019! Check out Northern NJ's Hottest Thursday Night Party as DJ Anthony Paglucci spins the hottest 70s, 80s, 90s, classics, freestyle, house, and dance music. Music starts 9pm.
Visit us for a delicious dinner by chef Erm Firmani or stop by for some amazing cocktails at our bar.
Let us know if you're coming here.
---