Thursday, February 28th, 2019 – DJ Dario Valli Returns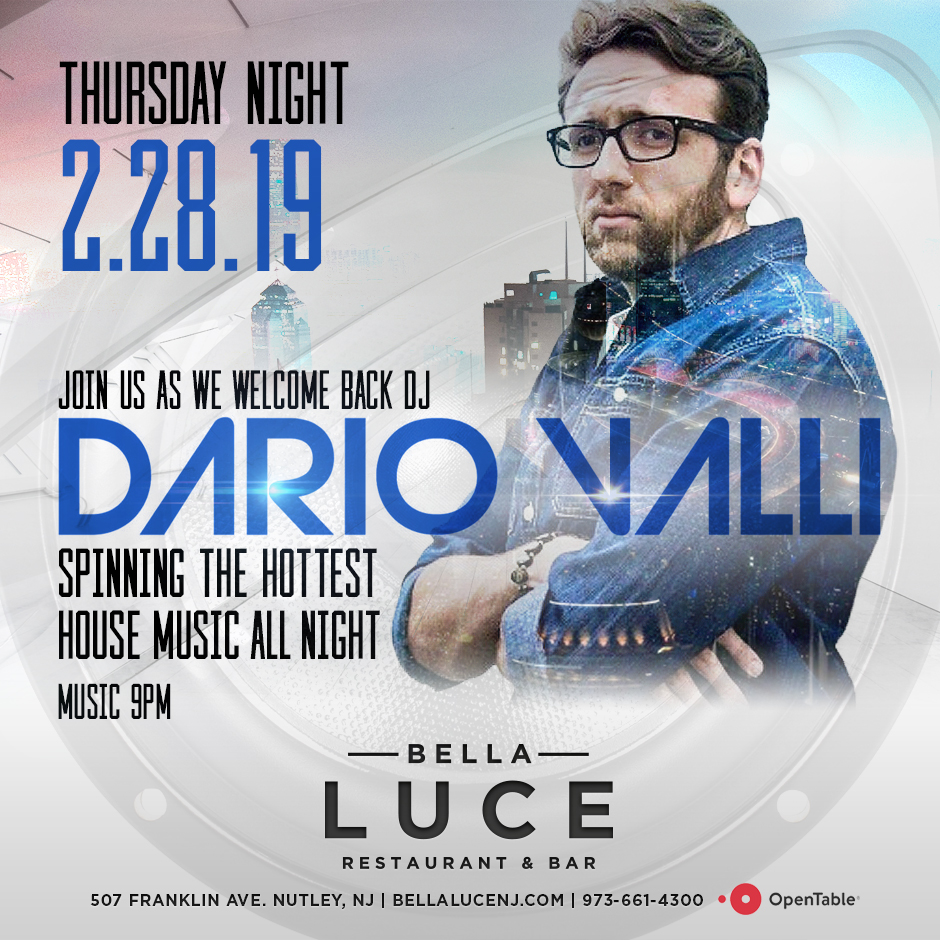 Bella Luce is pleased to welcome back DJ Dario Valli on Thursday Night, February 28th, 2019. Don't miss DJ Dario as he spins the hottest house and dance tracks throughout the night. Make your dinner reservations online.
Let us know if you're coming here.
---