May 9th, 2019 – Gerard Esposito Performing Live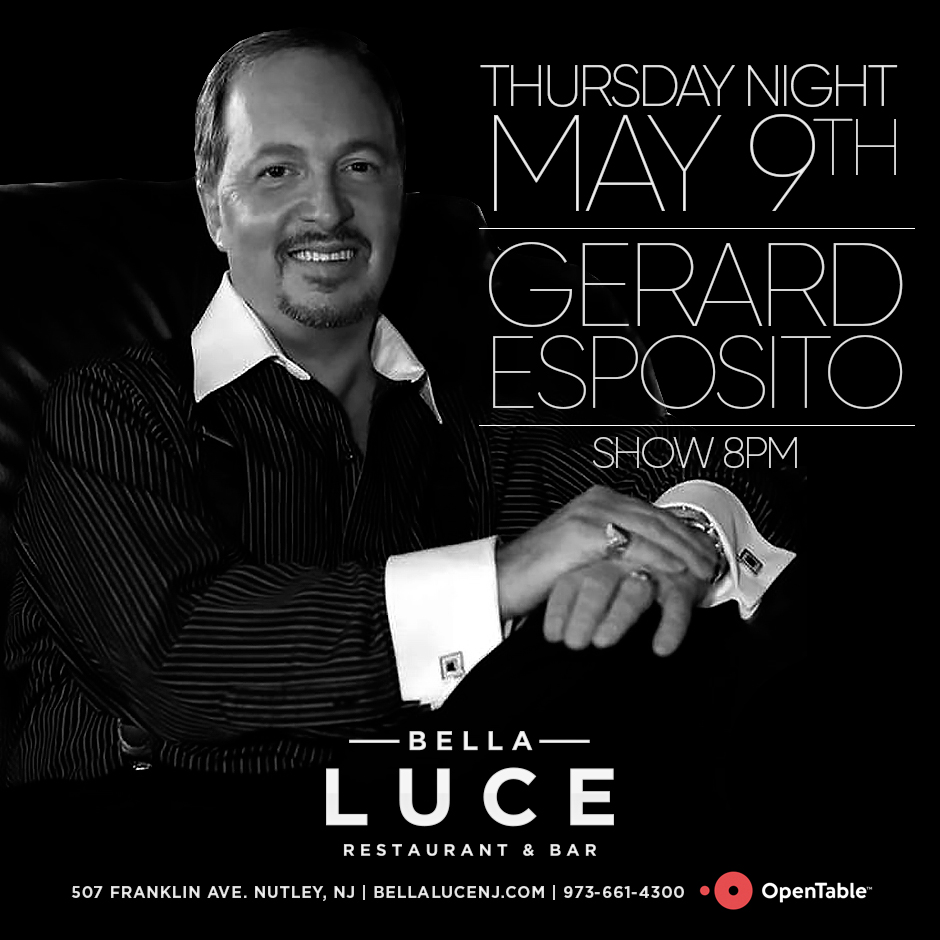 Back at Bella Luce in his first performance in more than a year, singer Gerard Esposito will be singing live at Bella Luce on Thursday Night, May 9th, 2019. Gerard sings the sounds of great artists such as Frank Sinatra, Dean Martin, Sammy Davis, Englebert Humperdinck, Bobby Darin, Barry Manilow, Frankie Valli the Four Seasons, Paul Anka, Tony Bennett, and others.
Call us today at 973-661-4300 to make your dinner reservations, seats will fill up quickly. Don't miss a great evening of dinner and music!
---