Thursday, August 1st – Throwback Thursday with DJ Timmy 'D'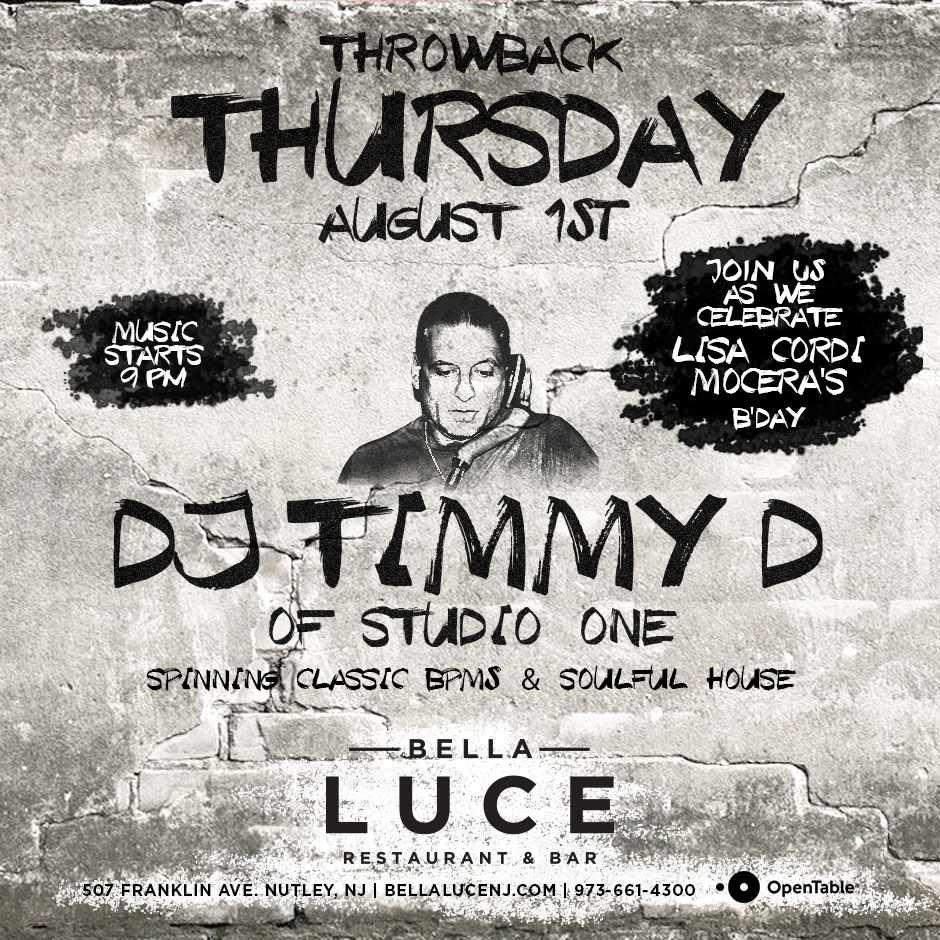 Join us on Thursday Night, August 1st as the hottest Thursday Night party in Northern NJ continues through the end of the Summer. Join as we also celebrate Bella Luce friend Lisa Cordi-Mocera's Birthday!
Don't miss DJ Timmy 'D', past DJ at some of the area's hottest nightclubs including Joey's (Clifton), Studio One (Newark), Parrilos (Belleville), and Butterfields as he returns with 'Throwback Thursday'. Don't miss a great night out as Timmy spins the hottest classic BPMs and soulful house. Music starts 9pm.
Let us know if you're coming here.
---