DJs Jeff Koppel & Joey Battista – Thursday, Sep 12th, 2019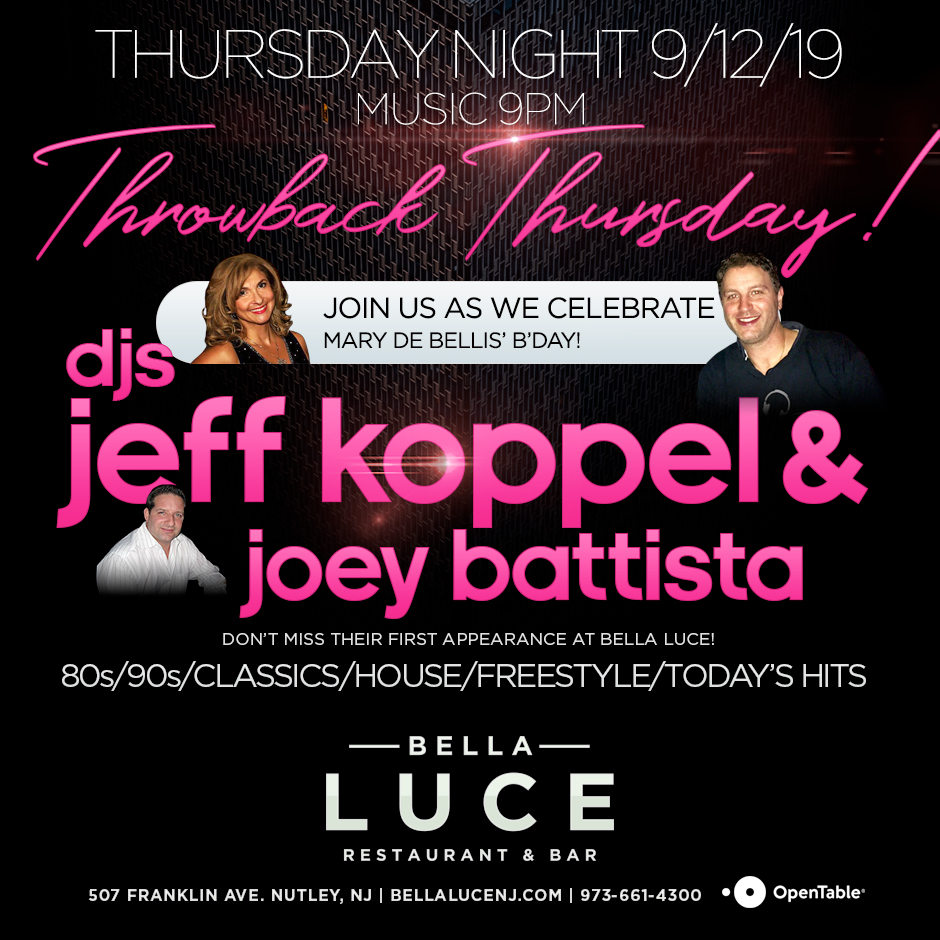 The hottest Thursday Night party in NJ continues through September! Join us on Thursday, September 12th with first time DJs Jeff Koppel and Joey Battista and we'll be celebrating Mary De Bellis' Birthday! Jeff and Joey will spin classics, freestyle, 80s, 90s, and today's hottest dance tracks all night! Music starts at 9PM.
Let us know if you're coming here.
---