Thursday, November 7th – Park Avenue Band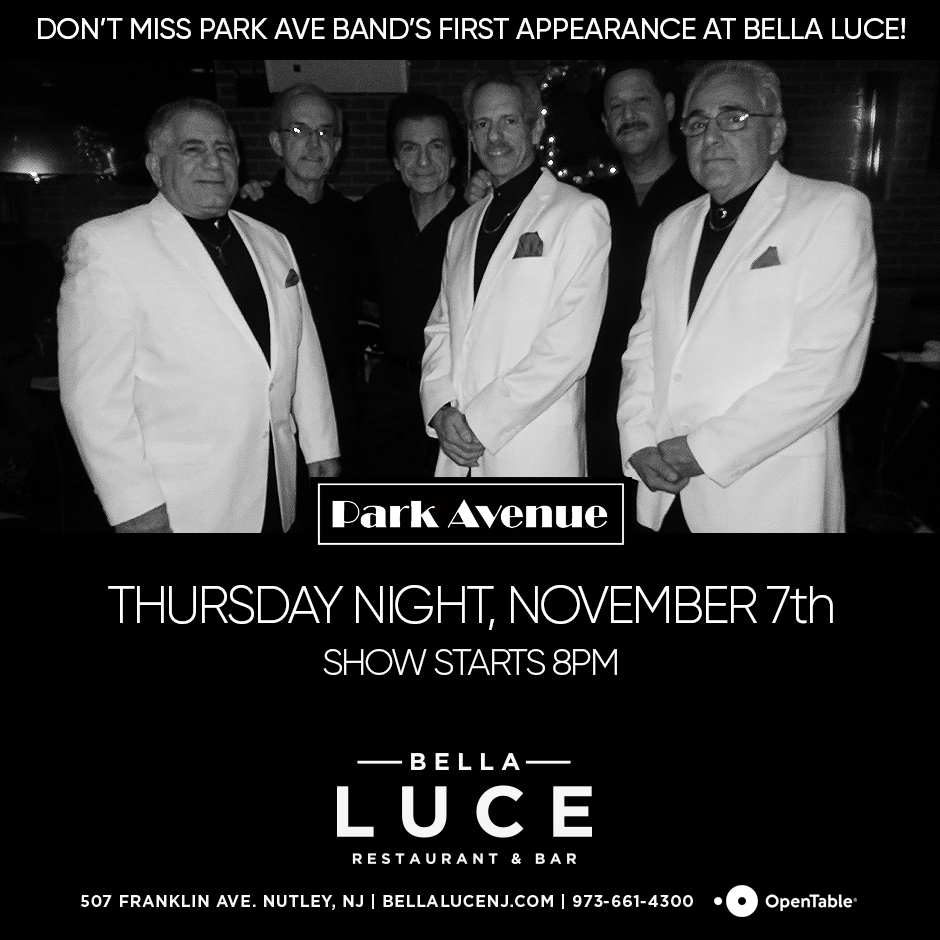 Don't miss Park Ave Band's first appearance at Bella Luce Restaurant & Bar on Thursday Night, November 7th. Show starts 8pm. Learn more about the Park Ave Band.
Park Ave performs a wide spectrum of music from Louie Prima, Dion, the Four Seasons, The Four Tops, The Temptations, Huey Lewis to The Vogues, Duprees, Lettermen, etc. They specialize in songs that have a strong vocal harmony which creates a distinctive blend, complemented with a musical accompaniment that results in a sound that is "only one of its kind".
The members of "Park Avenue" have been entertaining in the Northern New Jersey area since 1974, and have, in recent years, expanded their fanbase from upstate NY to Cape May, NJ.,as well as appearing in performances through-out eastern Long Island. "Park Avenue" will always provide an evening of entertainment that music lovers of all ages will enjoy.
---